China Foshan Megalith household technology co., ltd. is headquartered in foshan, guangdong, Hong Kong and Macao bay area, guangdong province, China. It is a comprehensive enterprise that produces and sells a series of home products related to the living environment, and has made outstanding and remarkable achievements in the field of building smart and intellectual home. As an advocate and promoter of intellectualization, Megalith household technology will work hard to promote intellectualization of home. With the wide application of smart home, home intellectualization has become a global trend. Megalith household technology co., LTD. has spent a great deal of money and effort on building research and development platform, introducing domestic and foreign advanced technology. It has realized industrial chain integration from technology research &development, system integration, to product manufacturing and marketing .By providing a full range of industry solutions and professional services ,it is widely recognized by domestic and foreign customers .By the combination of cutting-edge mobile Internet technology, the cloud service technology with the industry's leading hardware ,software ,process design and manufacturing experience , it provides people with intellectual home solutions , which truly realized 'technology return to the nature of serving people'. The perfect combination of technology and human nature brings people comfortable and interesting, wisdom and environmental protection home experience of a better life .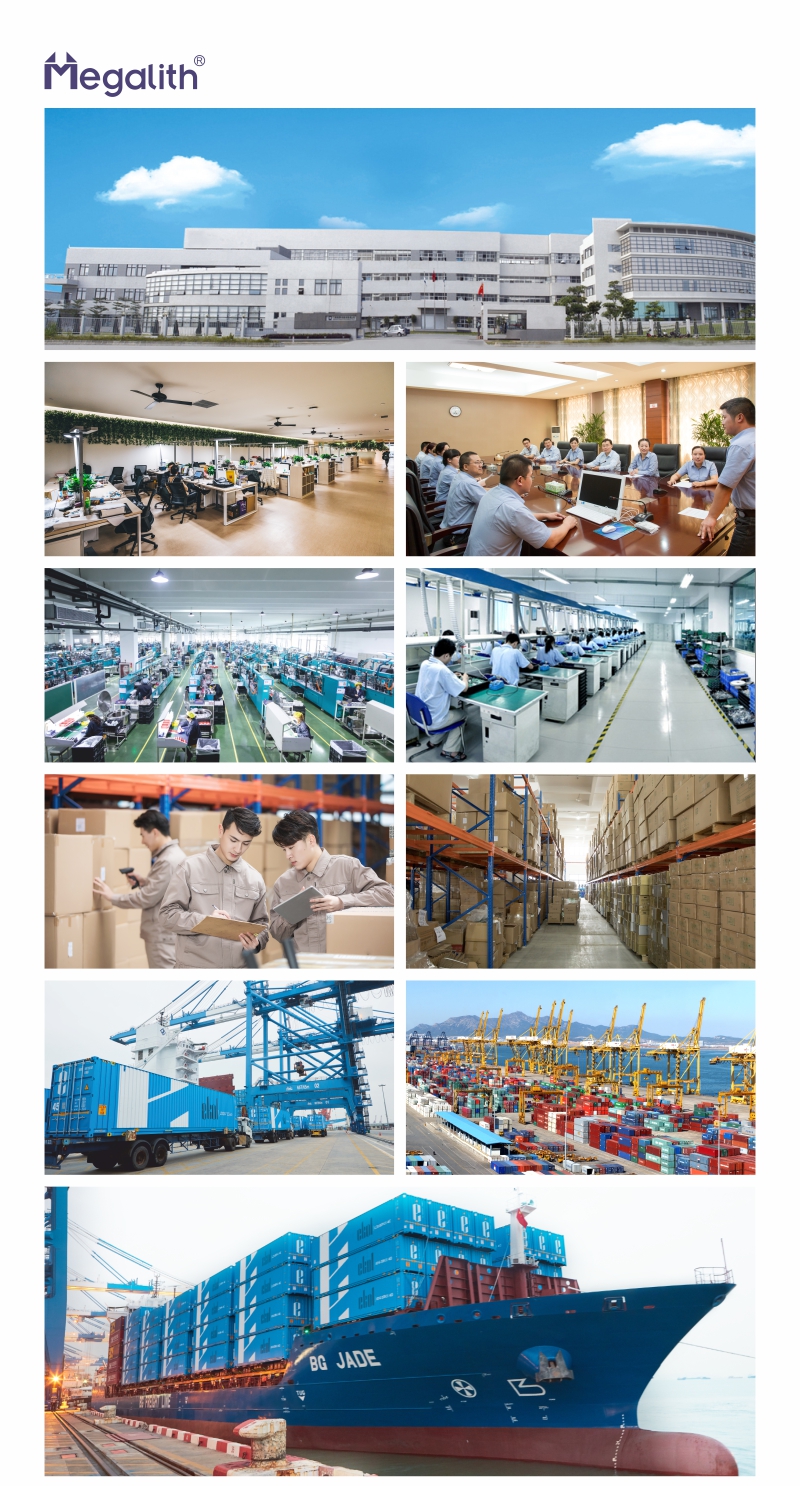 Chinese New High-Tech Enterprise
Top 10 recommended smart home brands
Chinese household appliances trusted brands
100 most competitive enterprises of guangdong province
Top ten most influential brands of smart furniture in China
Top ten influential enterprises that promote the process of home intelligence in China
Adhering to the spirit of "integrity, innovation, excellence", Megalith home technology will work with you to build low carbon, energy saving, green environmental protection intelligent home , to enjoy high quality life, to build the first intelligent household leading brand.
Our vision is to make every family's life more intelligent, more convenient and more beautiful.
What we bring to you is the change of "wisdom" in your life. We only provide hot water when you need it, switch to soft lights when you read, automatically turn on lighting when you get up at night, and automatically humidify the room when the air is dry...
Discover the good life together! -- Megalith household technology
Email: peter_megalith@163.com
Headquarter: +86 757 2266 5105
Contact :Peter +86-189 3435 0804
SKYPE: live:peter_megalith
Website: www.Megalith-china.com
Add: No.14 rongqi avenue, ronggui, shunde district, foshan city, guangdong province, China